2019.10.17 Congratulations to Jingying Luo for the accepted publication of the research work on Nano Energy (IF: 15.548 in 2018). This is the first and meaningful step we have made in solar energy conversion.
Title: Band structure engineering of bioinspired Fe doped SrMoO4 for enhanced photocatalytic nitrogen reduction performance
Authors: Jingying Luo, Xiaoxia Bai, Qiang Li, Xin Yu, Chunyuan Li, Zhenni Wang, Weiwei Wu, Yanping Liang, Zhenhuan Zhao, Hong Liu
DOI: 10.1016/j.nanoen.2019.104187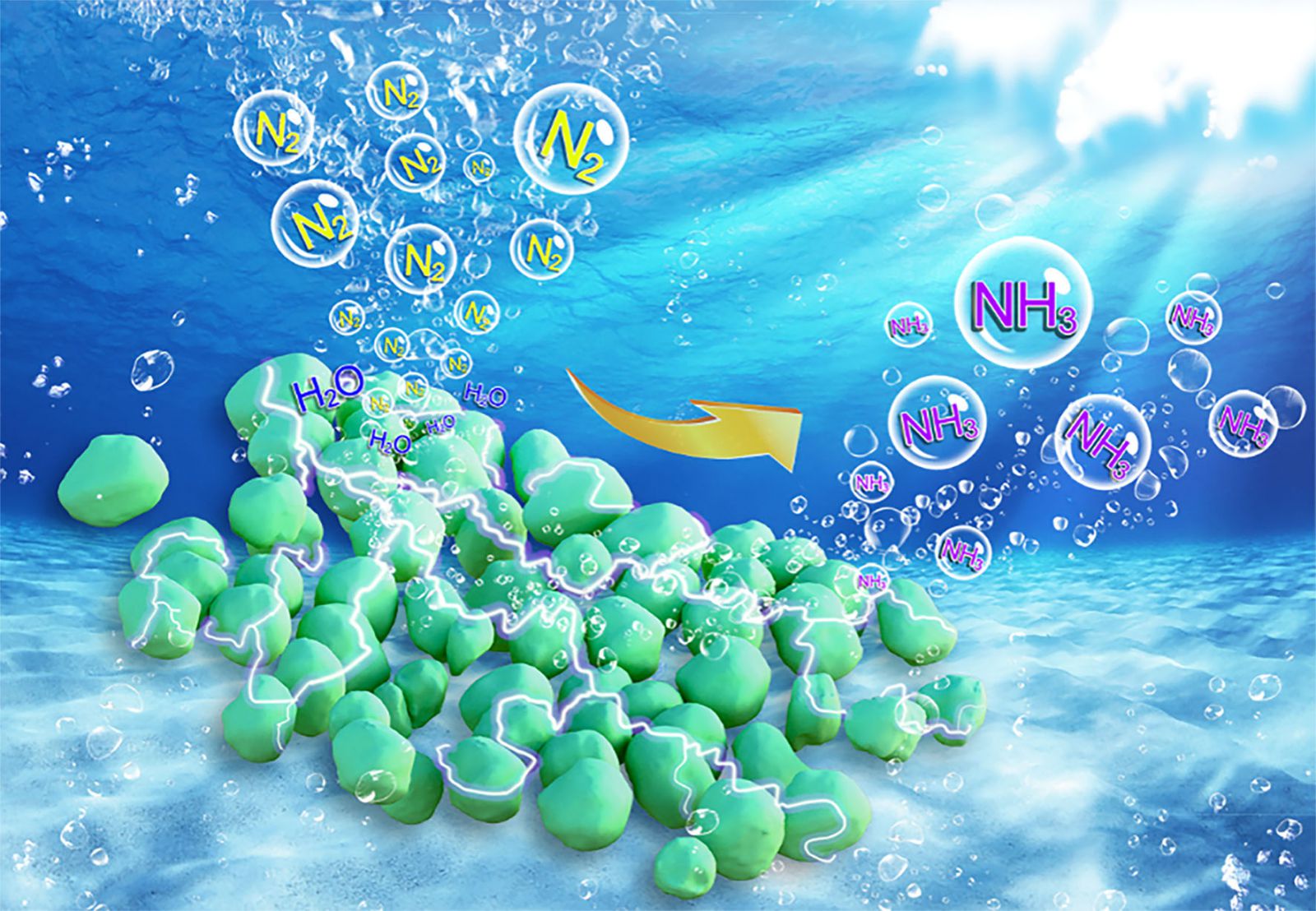 ---
2019.05.30, A new paper
PEC water splitting using Si nanowire array on Applied Catalysis B: Environmental. ! Click the following link for more details.
Title: Ultrafine Si nanowires/Sn3O4 nanosheets 3D hierarchical heterostructured array as a photoanode with high-efficient photoelectrocatalytic performance
Authors: Ruiqi Yang, Yanchen Ji, Qiang Li, Zhenhuan Zhao, Ruitong Zhang, Linlin Liang, Fan Liu, Yuke Chen, Shuwei Han, Xin Yu, Hong Liu
DOI: 10.1016/j.apcatb.2019.117798
---
2019.05.25, A new paper
Functional materials for energy storage in Journal of American Ceramic Society
Title: Facile synthesis of Ni0.5Mn0.5Co2O4 nanoflowers as high‐performance electrode material for supercapacitors
Authors: Hao Mu, Xinhua Su, Zhenhuan Zhao, Chenxi Han, Zhenjun Wang, Peng Zhao
DOI: 10.1111/jace.16610
---
Feb 19, 2019
A new collaborative work has been published in Applied Catalysis B: Environmental. (IF: 11.698)
Title: Efficient photo-electrochemical water splitting based on hematite nanorods doped with phosphorus
Authors: Xiaoning Wang, Wenqiang Gao, Zhenhuan Zhao, Lili Zhao, Jerome P. Claverie*, Xiaofei Zhang, Jianjun Wang, Hong Liu*, Yuanhua Sang*
DOI: 10.1016/j.apcatb.2019.02.048
---
Dec 17, 2018
A collaborative work has been published in ACS Sustainable Chemistry & Engineering (IF: 6.140)
Title: Top or Bottom, Assembling Modules Determine the Photocatalytic Property of the Sheetlike Nanostructured Hybrid Photocatalyst Composed with Sn3O4 and rGO (GQD)
Authors: Xin Yu, Zhenhuan Zhao*, Na Ren, Jing Liu, Dehui Sun, Longhua Ding and Hong Liu*
DOI: 10.1021/acssuschemeng.8b02030
---
Nov 14, 2018
A collaborative work has been published in Chemical Communications (IF: 6.290)
Title: TiO2/TiN core/shell nanobelts for efficient solar hydrogen generation
Authors: Xin Yu, Zhenhuan Zhao*, Dehui Sun, Na Ren, Longhua Ding, Ruiqi Yang, Yanchen Ji, Linlin Li and Hong Liu*
DOI: 10.1039/C8CC02651C
---
Oct 10, 2018
A collaborative work has been published in Journal of Alloys and Compounds (IF: 3.779)
Title: Effects of etching temperature and ball milling on the preparation and capacitance of Ti3C2 MXene
Authors: Xinghua Su, Jing Zhang, Hao Mu, Jianguo Zhao, Zhenjun Wang, Zhenhuan Zhao, Chenxi Han, Zimeng Ye
DOI: 10.1016/j.jallcom.2018.04.152
---
September 28, 2018
Congratulations to Jingying Luo for the Chinese Chemical Letters Excellent Poster Award in Forum for Advanced Interdisciplinary Research Held in Jinan, China
http://iair.ujn.edu.cn/index.htm
http://iair.ujn.edu.cn/info/1149/1228.htm
---
Febrary 1, 2018
Collaborative work with University of Jinan and Shandong University on solar hydrogen generation has been publised in Applied Catalysis B: Environmental. (IF: 11.698)
https://pubs.rsc.org/en/content/articlelanding/2018/cc/c8cc02651c#!divAbstract
---