Licheng Jiao (SM'89) received the B.S. degree from Shanghai Jiaotong University, Shanghai, China, in 1982, the M.S. and Ph.D. degrees from Xi'an Jiaotong University, Xi'an, China, in 1984 and 1990, respectively. From 1990 to 1991, he was a postdoctoral Fellow in the National Key Laboratory for Radar Signal Processing, Xidian University, Xi'an, China.
Since 1992, Dr. Jiao has been a Professor in the School of Electronic Engineering at Xidian University, Xi'an, China, Currently, he is the Dean of the Electronic Engineering School and the Director of the Key Lab of Intelligent Perception and Image Understanding of Ministry of Education of China at Xidian University, Xi'an, China. In 1992, Dr. Jiao was awarded the Youth Science and Technology Award. In 1996, he was granted by the Cross-century Specialists Fund from the Ministry of Education of China. And he was selected as a member of the First level of Millions of Talents Project of China from 1996. In 2006, he was awarded the First Prize of Young Teacher Award of High School by the Fok Ying Tung Education Foundation. From 2006, he was selected as an Expert with the Special Contribution of Shaanxi Province.
Dr. Jiao is a Senior Member of IEEE, member of IEEE Xi'an Section Execution Committee and the Chairman of Awards and Recognition Committee, vice board chairperson of Chinese Association of Artificial Intelligence, councilor of Chinese Institute of Electronics, committee member of Chinese Committee of Neural Networks, and expert of Academic Degrees Committee of the State Council.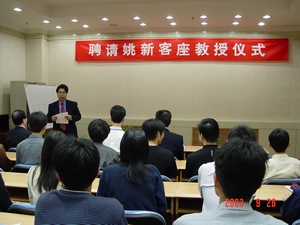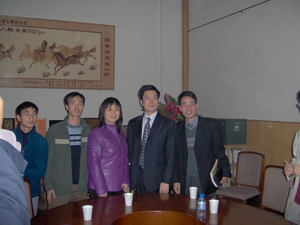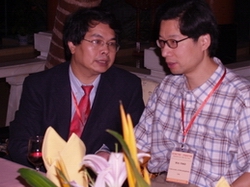 His research interests include image processing, natural computation, machine learning, and intelligent information processing. He has charged of about 40 important scientific research projects, and published more than 20 monographs and a hundred papers in international journals and conferences.