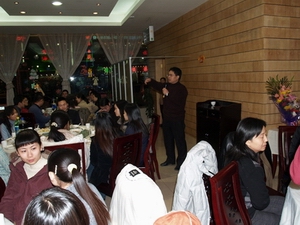 Licheng Jiao has been a professor in Xidian University since 1992. Now, he is the distinguished/chair/director professor of the Faculty of Computer Science and Technology of Xidian University, Dean of AI research institute, International Research Center for Intelligent Perception and Computation, Key Laboratory of Intelligent Perception and Image Understanding of Ministry of Education, Joint International Research Laboratory of Intelligent Perception and Computation, and National 111 Project Base of Intelligent Information Processing. His professional activities include IEEE/IET/CAAI/CAA/CIE/CCF Fellow, the member of the International Division of Scientific and Technological Committee of the Ministry of Education in China, the vice board chairperson of Chinese Association of Artificial Intelligence. He is the chairman of IET Xi'an Network, the Xi'an Chapter of IEEE Computational Intelligence Society, the Award Commission of IEEE Xi'an Chapter, and the Xi'an Chapter of IEEE Geoscience and Remote Sensing Society. He is the Associate Editor of "IEEE Transactions on Geoscience and Remote Sensing", the Presiding Panelist for the Innovative Team in the Ministry of Education, the member of the Subject Consultative Group of the State Council and the expert of the Undergraduate Teaching Level Evaluation of the Ministry of Education, evaluation expert of the National Natural Science Foundation Information Division, member of the Assessment Panel of National Postdoctoral Management Committees.
He has been receiving special government allowance from the State Council since 1991. In 1996, he was included among the first batch of in the New Century Talents Project (the first and second classes) and the "Three Fives" Talent Project of Shaanxi Province. He was selected as the National Model Teacher by the Ministry of Human Resources and Social Security of China, the Outstanding Contribution Expert of Shaanxi Province, the Teacher Pacemaker of Ethics in Shaanxi Province, and the deputy of the 8th National People's Congress.

The research direction of Prof. Jiao includes intelligent perception and image understanding, image understanding and object recognition, deep learning and brain-inspired computation. More than 10 of his students have won the National Excellent Doctoral Dissertation Award and nomination, or the Shaanxi Province Excellent Doctoral Dissertation Award. His research results have won the Youth Science and Technology Award, the Second Prize of National Natural Science Award and several provincial-level first Prizes. More than 10 Academic monographs have been published.