5. May 11, 2018 New work on solar hydrogen generation has been published in Chemical Communications.
TiO2/TiN core/shell nanobelts for efficient solar hydrogen generation
Xin Yu, Zhenhuan Zhao*, Dehui Sun, Na Ren, Longhua Ding, Ruiqi Yang, Yanchen Ji, Linlin Li and Hong Liu*
http://pubs.rsc.org/en/content/articlelanding/2018/cc/c8cc02651c#!divAbstract
4.
May 2, 2018
Work on the synthesis of phase-pure FeXP films and the comparison of the corresponding HER activitties from both experimental and theoretical studies has been accepted for publication in Chemistry of Materials (IF= 9.466)
Effects of Catalyst Phase on the Hydrogen Evolution Reaction of Water Splitting: Preparation of Phase-Pure Films of FeP, Fe2P, and Fe3P and their Relative Catalytic Activities
Desmond E. Schipper, Zhenhuan Zhao, Hari Thiumalai, Andrew P. Leitner, Samantha L. Donaldson, Arvind Kumar, Fan Qin, Zhiming Wang, Lars C. Grabow*, Jiming Bao*, and Kenton H. Whitmire* (Co-first author)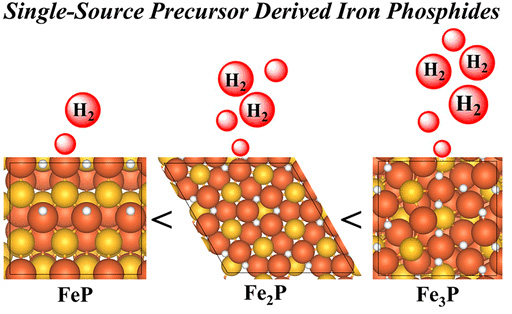 https://pubs.acs.org/doi/10.1021/acs.chemmater.8b01624
3. 招收2018年9月入学硕士研究生!
2.

Febrary 8, 2018 New work on electrocatalytical overall water splitting accepted for publication in ACS Energy Letters.
Fan Qin, Zhenhuan Zhao, Md Kamrul Alam, Yizhou Ni, Francisco Carlos Robles Hernandez, Luo Yu, Shuo Chen, Zhifeng Ren, Zhiming Wang, Jiming Bao, Trimetallic NiFeMo for Overall Electrochemical Water Splitting with a Low Cell Voltage, ACS Energy Letters 2018, DOI: 10.1021/acsenergylett.7b01335
1.

Febrary 1, 2018 Collaborative work with University of Jinan and Shandong University on solar hydrogen generation accepted for publication in Applied Catalysis B: Environmental (IF: 9.446).

Xin Yu, Zhenhuan Zhao, Dehui Sun*, Na Ren, Jinghua Yu, Ruiqi Yang & Hong Liu*. Microwave-assisted hydrothermal synthesis of Sn3O4 nanosheet/rGO planar heterostructure for efficient photocatalytic hydrogen generation. Applied Catalysis B: Environmental, 2018, DOI: 10.1016/j.apcatb.2018.01.055